Preschool Computer Games Can help you get through your day!
Preschool computer games have many benefits. It teaches your child colour, shapes, math and language skills. It all depends what you choose.
You might think that your preschooler is too young for games, but your will be surprised. They learn extremely quickly and it is a good way of entertaining them for a while why you are busy with your daily chores.
There are so many preschool websites that offer free preschool games but if you feel that you budget do not allow the online time then you can always purchase good preschool computer games from your localretailer.
The best thing about games purchased from a well-know retailer is that they are already approved for preschoolers. You just need to choose the correct preschool game> that suit your child's age and ability.
Computers fascinate kids. If your child is not showing interest then this will be a good way to introduce your kids to the learning process.
I know that you are thinking that computer games can be addictive. Everything in life can be addictive. You need to limit the time spend on the computer, just like you limit the time on TV etc.
The following preschooler games are good choices:
JumpStart Toddler
There is a wide variety available. They cater for preschoolers and even for higher grades.Fun way of learning.
Reader Rabbit Preschool 2005 (Jewel Case)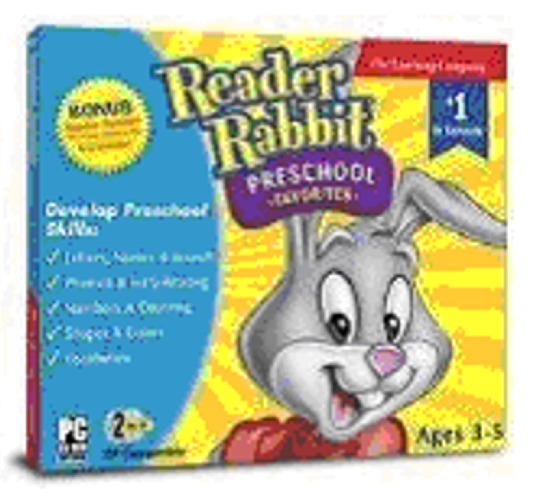 Also a wide variety available. From early learning to the more advanced.
Other games that my children adore are:
Disney Interactive Fun learning and Early Learning.
They are designed to encourage the development of each individual child's learning capabilities and to make learning interesting and enjoyable. They are taken on an adventure of fun learning, designed to inspire creativity and imagination. The atmosphere is one of gentle encouragement where learning is always fun.
You can also download preschool games from the internet, but that will require some research, time and money. But we have found some for you - take a look at these Preschool Online Games.
---