Preschool crafts are so widely available on the internet. There are actually no excuse not to print a few for those cold weather days. It is always very difficult for children when it is raining or very cold and they can't get outside to play.On the other hand, they will drive you crazy if you do not have printable crafts ready.You need to ensure that your crafts keep theminterested and occupied for some time.
Crafts encourage children's creativity. They just love to show off, especially to the parents.They will also practice skills like writing and using scissors. You will obviously need to read them the instructions. This will teach them how to follow steps. Children are always proud of completed crafts. Show it off by putting it where everyone can see it. My kids' artwork found a place on my fridge.

Completed crafts make wonderfull gifts for friends and family on special occasions. There are many special days to consider: Mother's day, birthdays and Christmas.Imagine dad's face receiving a small card from his child in his lunchbox. Unexpected and so appreciated.Like I've said, there are millions of different preschool crafts online. You will definitely find something that you and your child will enjoy.
Bible Crafts for kids
Crafts should not only be kept for bad weather. You can also do preschool crafts where there is a group of children. It can be introduced at your weekly preschool bible class and Sunday schools.It will help children to share and assist each other with their tasks.You can even break the craft up in pieces where each one in the group does a small piece of the project.You should always be present so you can supervise where needed. Children should never be left alone with scissors or even paint. They can get up to mischief if not supervised.
Free Easy Preschool Crafts
The following craft needs to be printed on an A4 page and then needs to be folded in half as per the picture.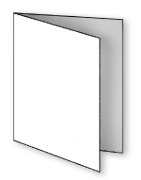 You can then cut it along the open sides and whallah, you have a card.
Download by clicking on the object below and then you can print it out and use.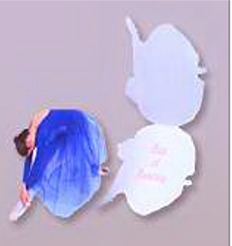 Ballerina Card


Music Card


Sweet Jar Card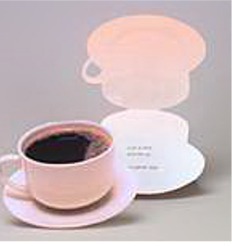 Tea Cup Card
You can then write a special message inside the card for your child.
Your child can also embelish the card with glitter and other objects.
MORE Free Easy Pre-school Crafts
My kids also enjoyed the following crafts! They are very easy and just need to be decorated and cut out.
Click on each of the crafts below and Print out. Then have your child decorate. Then cut them out and use.
Now, to start the preschool crafts or any other preschool activities you will need some supplies for these projects. If you are homeschooling you should buy all the different goodies in bulk, maybe share with others and buy directly from the suppliers which will save a lot of money.
Looking for MORE Different Preschool Crafts?
I have put together some more preschool crafts ideas HERE, that I'm sure you and your child will enjoy.
Toddler Activities At Home - Where you can find lots of fun toddler activities and toddler crafts as well as information on toddler parenting and development.
---