How important is preschool reading? When should a child start reading? Where do I start?
These are all very important questions. Before a child can walk, he usually crawl, bumb shuffle or any other mobile way of getting around. Before a child learn to read, he needs to have the fundamentals of reading in place, otherwise he can learn to read incorrectly and have a disadvantage for life.
Most children are not ready to read until the age of 5 - 7, but there are cases where some preschoolers learn those reading skills a lot earlier. In the same breath, please do not think that something is wrong with your child if he is not reading at 7. There are so many children that are labeled with a reading disability when there is absolutely nothing wrong with them. Reading takes time and with the correct methods anybody can learn to read.
In preschool reading there are building blocks to follow: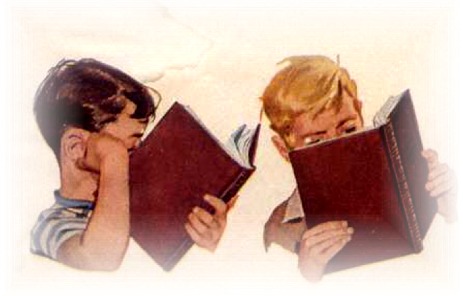 Building Block 1:
The first step is to expose your child to a wide variety of books with pictures,rhymes and story books. Read to your preschooler all the time. Show them preschool books and teach thempreshool songs and poems. That way you will increase their vocabulary and make them ready to understand written words. They need to become aware of the word when you read it. Example. A picture of a dog. You've exposed your child to a dog before. Now you show them the picture of the dog and the word that is written underneath the picture. He experience all of this through his senses. His senses helps him to learn and understand the written word.
Preschool reading also mean that you teach your child all aboutcolors (Here is an example of a preschool lesson plan I have written). He needs to know the different colors before he canattempt reading. Why? Visual discrimination takes place while you are reading and you need to differentiate between colors to enable you to read words. A good way of practicing this is to put a black circle on a white paper and then ask your child to tell you what each color is?
Children must also be able to tell you where is left and right. Most children can do this by the age of 4. Depending on how they were taught about direction. This is important because we read from left toright. This is one of the most basic skills needed for reading.
Another preschool reading skill that needs to be practiced is where an object is. In front, behind, under, on top etc. This can be done with building blocks and picture books. You can even use yourself as the object sitting on the chair, standing behind the chair etc.
Building Block 2:
Allow your child to tell you stories. Even things that has happen. Maybe something he/she experienced like a day at the zoo. Ask them to tell you all about it. Do it all the time. You can also read a story and ask them to tell their dad in their own words about the story! (I've included some of my favorite children's stories.)
Building Block3:
Before your child can start reading, they need to know that letters are different from each other and that they mean different things. A is for Apple, B is for Bear etc.
The Alphabet Adventure is a wonderful preschool reading curriculum that teaches just that. It is proven and works perfectly.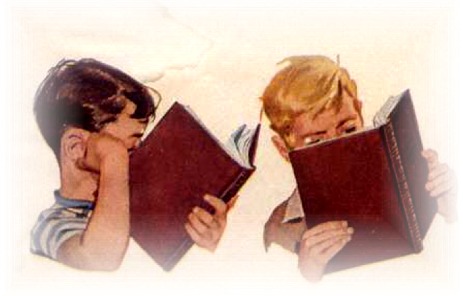 So, when is my child ready for reading?
This is a very difficult question and you might get different answers, but specialist in this field said that children develop in their own way. Most children start to show interest when they ask how theirnames are written. Rather play-learn with your children, do not force reading on them and most of all - do not compare them to others that starts to read early!
What you can do is:
Start your own preschool library at home with some great books. A well illustrated preschool book is an absolute treasure. Young children just adore the pictures and they will sit for hours with them. Just make sure you have lots, in every room if you can.
Choosing the right preschool reading book is also very important but very difficult. Choose books that are not too long as it can become boring. You should also take in consideration the plot of the story. Will they understand it? Is it bright and colorfull. Does it teach a good character. Do not choose books that changes the way something really looks like in life. An elephant needs to look like an elephant, not something close by. Their are various teaching strategies in choosing the correct book. You will just need to look at the age before choosing the books.
Create a peaceful "book corner" and arrange the books attractively. Put down a few cushions and ensure that it is comfortable. A preschooler's experiences of reading in general will play an important part in how the child will view books later.
The most important task is to readto them all the time. They love to hear the voice of their mother especially if she makes different noises!
Preschool reading is not just an important skill, it also develops the preschoolers intellectual skills such as: Concept formation, problem solving, critical thinking, thinking process and logical reasoning.
---