Our preschool alphabet activities was created to support your existing curriculum or to just use as you proceed in teaching your preschooler the alphabet.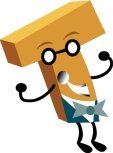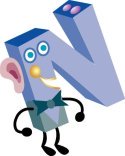 Click on any of the links below to be taken to that page where you can print off the Preschool Alphabet Activity for your own use.
Alphabet Coloring Pages
Still a favourite for many preschoolers. Our coloring pages are perfect for little hands.
For more colouring pages take a look at the animals on our Preschool Coloring Pages.
Picture Cards
You can print these picture cards. Get them laminated and then use it with all the different preschool alphabet activities mentioned.
Ideas for Picture Cards
Idea # 1
Buy a large carpet tile. Stick Velcro to the laminated cards. The Velcro adheres very well to the carpet. You can then use this method in teaching them the different sounds. You stickthe letters and they stick the picture cards.
Idea # 2
Print the picture cards in duplicate. Have little competitions in who is the fastest. They are also useful for memory games, matching i:e Sun with Sun.
Idea # 3
Making up their own names: Let them spell out their names with the picture cards instead of the letters.
Other Preschool Alphabet Activities
Preschool Alphabet Activities Tip # 1
Remember to always refer back to the letter, the sound and the name when doing these activities.
Letter A
Make prints with apples.
Make sequence patterns using apple prints of different colors.
Cook an apple disch.
Let them cut out pictures pictures of animals. Make sure you use your old magazines.
Find an ant nest and watch them. Wonderful way to start a discussion about hard work.
Learn about acrobats and astronauts.
Talk about what ambulances do, and talk about accidents. How to prevent them?
Visit an aquarium.
Letter B
Blow bubbles.
Blow up balloons with helium - what happens when you let go.
Make butterfly prints and blot patterns. You do this when you fold the paper in half and only paint the one side of the butterfly on the one side of the paper.
Put bubble bath in the bath and let them play with boats. Remember to remind them about the letter B.
Make Bees from cardboard or just by using your thumb.
Talk about babies. Let them make a collage of when they were babies.
Play different ball games.
Play bean-bag-games.
Preschool Alphabet Activities Tip # 2
You can make letter puppets to help you play various games and to teach a new letter every week.
Letter C
Make a picture of a clown using different shapes. Cut it out for them and then let them use their imagination.
Let them taste coconut - most children never tasted them before. An experience.
Give them lots of sand and let them build a castle. Give them some props to use like feathers etc.
Use candles at dinner.
Cook carrots and cabbage.
Talk about calendars. What they are and how to use them.
Play counting games.
Letter D
Help them make their own Dinosaur books or posters.
Draw daffodils/daisies or use other material to create them. Idea: egg boxes.
Draw pictures of Daddy.
Talk about doctors and dentists and what they do.
Make dot-to-dot pictures for friends to do.
Preschool Alphabet Activities Tip # 3
Create a display table for the letter you are working with at the beginning of each week.
Letter E
Learn all about elephants. Go to the local zoo.
Cook eggs in different ways.
Make egg shell pictures.
Discuss electricity. The use and the danger thereof.
Talk about what your preschooler find exciting.
Use and egg-timer to do stuff.
Letter F
Make funny faces with various materials.
Do some face painting.
Make footprints of your preschooler. Use play dough that you can bake or even clay for something more permanent.
Finger paint.
Make flags and talk about your own country's flag.
Make fairy cakes.
Talk about fire and the dangers.
Make a family tree.
Play follow my leader.
Preschool alphabet activities Tip # 4
When teaching a new letter - remember to be in a quiet place. Noise in the background can influence the way it sounds.
Letter G
Look at different gardens or even visit a botanical garden and have a picnic.
Make an indoor garden on a tray.
Play guitar.
Get a goldfish as a pet and teach how to take care of a pet.
Talk about different gloves.
Play various games your preschooler love.
Letter H
Make a house by drawing/painting. You can even make a 3D house with blocks.
Talk about holidays. Where would your preschooler love to go to?
Make hats.
Make hedgehogs from plasticine, play dough or bread dough with almond spines.
Play hospital, hospital.
What different helmets can we find.
Look at pictures of horses. Talk about the hooves.
Play hopscotch or hopping games.
Make handprints and use it as the feathers/wings in a bird. A Peacock is perfect.
Preschool alphabet activities Tip # 5
Writing letter shapes should be linked with letter name and sound. Letter formation is of utmost importance.
Letter I
Make ink pictures by blowing ink into shapes.
Observe insects. Go for a walk around the house and see how many different they can find.
Learn Incy Wincy Spider.
Talk about different kinds of invitations and make one.
Play a imaginary game.
LetterJ
Make jelly - lots of it and have a jelly party.
Build jigsaw puzzles.
Find pictures of jelly fish and discuss them.
Let them listen to jazz music and tell you if they like it.
What do we mean by a joke. Let them make up their own.
What is a jungle. Where is it and what lives there.
Buy jelly beans and enjoy them.
Preschool alphabet activities Tip # 6
Teaching the alphabet should not be seen in isolation, but as an aspect in teaching to read with a cueing system.
LetterK
Make a kite that fly or buy a kite.
Find different keys and make key prints with them.
Let them cook something for you in the kitchen.
Talk about kindness.
Why do kings where crowns?
LetterL
Make a ladybird picture. With different cardboard or by drawing/painting.
Use oragne, brown and yellow hand prints to make the mane of a lion.
Discuss lenght. Compare lengths.
Make lanterns.
Buy different lollipops.
Talk about letters and help them write one for dad.
Preschool alphabet activities Tip # 7
The suggested activities should be used with alphabet readers as an oral activity, reinforcing the sound.
Letter M
Make mouse masks.
Make mobiles.
Talk about magnets. Show a few things they can do.
Look at milk and talk about where they come from.
Taste marmalade.
Draw pictures of mommy.
Play marble games.
Letter N
Talk about night animals (nocturnal animals) Why do they come out at night.
Talk about names. Do they mean something?
What is a nurse.
How many different nests can they think of.
Make necklaces with different materials,not just beads, use macaroni etc.
Talk about numbers. Go for a walk and see how many numbers they can find.
Play naughts and crosses.
Preschool alphabet activities Tip # 8
Preschool Computer Games can also be used to reinforce a letter they've learned.
Letter O
Talk about on and off. What can we put on and off.
Cut up and orange and make prints.
Talk about opposites - even have an opposite day where they have to say just the opposite of what they really want to say. Example: "You look lovely" (that is what they want to say) "You look terrible" (the opposite). Only to be played with those who know that it is opposite day.
Make and octopus. Let them use their imagination and not use crayons/pencils or paint.
Letter P
Paint pink and purple pictures.
Print with potatioes.
Make pipe cleaner people.
Talk about pets and how to care for them.
Pop popcorn and make pancakes.
Use torn paper to make pictures.
What is a postcard. Let them send one to granny.
Have a picnic.
Have a trip to the post office.
Collect pebbles and put them in a nice glass container.
Talk about the police. Visit the police station.
Preschool alphabet activities Tip # 9
Play games while you are driving. "I see with my little eye something beginning with (letter of the week)
Letter Q
Paint pictures of Queens.
Act as queens by making a crown and wearing it the whole day.
Make a quilt using different paper/material and colors.
Talk about questions and question marks.
What sound does a duck make?
What is a quarrel?
Letter R
Make robots from boxes.
Eat rice cookies.
Cook rice.
Make rainbow pictures.
Run races.
Preschool alphabet activities Tip # 10
Never push your preschooler to complete a task that he/she is not ready for.
Letter S
Look at sunflowers. Discuss them and tell them where oil comes from.
Grow a sunflower.
Talk about the sun. This could be a long discussion. There are lot of other activities involving the sun.
Make smiley face.
Play in the sand.
Make a seaside picture together.
What is special about Saturday/Sunday.
Play skipping games.
Play snap.
Letter T
What is their favourite television show.
Talk about television - the good and the bad.
Talk on toy telephones.
Play tambourines.
Look at pictures of tigers. Go on a bush trip if possible.
Talk about teeth and toothbrushes. This could also be lenghty as their is much to cover.
Talk about tadpoles. What are they?
Why do we buy tickets. What do we do with them?
Preschool alphabet activities Tip # 11
Read to your preschooler all the time. They will benefit from it.
Letter U
Talk about uncles. How many does your child have.
Find an umbrella.
Talk about underclothes. Why do we wear them?
Look up in the sky. What can you see today?
Letter V
Talk about vegetables. Are they good for you. What do they like/dislike.
Print with vegetables.
What is a volcano. What happens when it erupts.
Talk about Valentines day. Make cards.
Smell vinegar and vanilla. What does it make them think of.
Make a vase using an empty bottle. Cut of the top and decorate with pieces of paper.
Preschool alphabet activities Tip # 12
Let them play on the internet...There are many preschool online games available, specifically in teaching the alphabet and the sounds.
Letter W
Make a chart to monitor the weather on a daily basis. Use cardboard and other material for the different weather. ie: wool for clouds.
Water play - Let your preschooler experiment with floating, sinking etc.
Make a wall for Humpty Dumpty to sit on.
Let your preschooler make their own wallpaper.
Wet paintings - brush water on to the paper then paint a pictures.
Talk about weddings.
Make windmills to spin on a windy day or you can buy them at most retail outlets that sells toys.
Play What's te time, Mr. Wolf?
Letter X
What can you make with a box? Blocks to stack on top of eachother. Robots maybe?
Decorate boxes and make box display.
Undo a box and see what the flat shape look like.
Make wax paintings.
Mix different liquid or playdough to see different colors.
What comes next - Play a memory game.
Preschool alphabet activities Tip # 13
Enjoy, Enjoy, Enjoy. No Fun = No learning!
Letter Y
Make different tones of yellow on a big cardboard. Draw flowers,collect and glue yellow flower petals.
Make home made yogurt.
Talk about yesterday.
When, Why do we yawn?
What is the yellow of the yolk. What do we use them for. How do we seperate the yolk from the white?
Use yeast in breadmaking. What is yeast?
Play with yo-yo's
Letter Z
Make a rocket with a countdown from 10 to zero.
Look at pictures of zebras and discuss them.
Talk about the zoo and visit one.
Do zig-zag patterns.
Make pizza's
Talk about zebra crossing and how to use them.
Take a look at our other worksheets you can use with your preschool alphabet activities!
---