Preschool graduation poems can be recited during the graduation as well as after the graduation ceremony. It all depends on what the wording is and who will reciteit.

You also need to work out when the preschool graduation songs will be played. They both form a very important part of the ceremony. And if you are still unsure these preschool graduation ideas will help.
I've looked at heaps of preschool graduation poems and these are the one's that really stood out: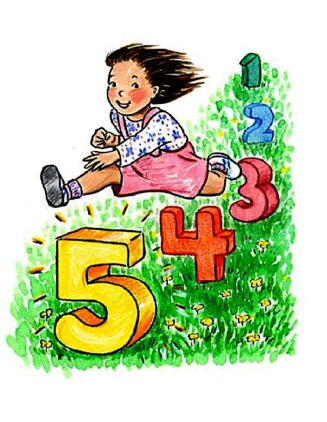 Preschool Graduation Poem 1
I don't know but I've been told
Kindergarten made us grow
We learned to count; write & read
raise our hands before we speak
ABC's & 123's
good behaviour got us treats
We've tried so hard to make you proud
we're through with Kindergarten
SHOUT IT OUT!
Preschool Graduation Poem 2
StickyFingers and Big Wet Kisses
Sticky fingers and big wet kisses
Dirty toes and stars with wishes
Splashing through puddles and hugs too tight
Afternoon naps and sleepless nights
I'm growing so fast, I'll soon be grown
So I've made you this hand print for your very own
So tuck it away and keep it, please
So years from now I can see
How much I changed as time went by
And you can always remember my
Sticky fingers and big wet kisses
Dirty toes and stars with wishes
Teachers Poem

You're a very special person, and I wanted you to know.
How much I enjoyed being your teacher, how far the years did go.
Please come back to visit me,as through the grades you gro.
Try hard to learn all that you can, there is so much to know.
The one thing I tried to teach you, to last your whole life through,
Is to know that your are special, there is no one else like you!
ABC Poem
Another favourite preschool graduation poem is the ABC Poem. You can do so much with it. You can use the kiddies to learn each one letter and if there are any left recite the rest together. You can also split it up. One letter recited by onechild, then the next by the class. It all depends on how many kiddies you have in your class.
This is really fun and soooo cute to see them perform this. I just get excited in reading it. You can also let them perform each letter. One can show and say the letter and other kiddies can then do the actions.
Alphabet Poem
A is for the alphabet when we know how to say.
B is for busy bodies - at work and at play.
C is for colors - red, yellow, blue, and green.
D is for drawing pictures, the best you've ever seen.
E is for exercise to keep our bodies strong.
F is for the fun we've had as we have gone along.
G is for the good friends we made throughout the year.
H is for happy faces, filled with love and cheer.
I is for imagination used at every turn.
J is for good jobs and the praises we have earned.
K is for kindergartners - hip, hip, hooray!
L is for learning - more and more each day.
M is for minding and showing our respect.
N is for numbers. One, two, three, correct?
O is for the obstacles we learned to overcome.
P is for puppets and for playing rhythms on a drum.
Q is for all the questions we've asked throughout the year.
R is for reading stores, even those that bring a tear.
S is for different snacks, several we have tried.
T is for talking. It's not to be denied.
U is for unusual; it fits some things we've done.
V is for volunteers - parents and everyone!
W is for the world of words we've barely dipped into.
X is for extra special kids - it's him, it's her, it's you.
Y is for yes; it has been a great year!
Z is for first-grade zest. We're ready, have no fear!
If you are looking for personalised preschool graduation poems, then you can get them, and for a fee. There are many sites providing this service. You can even save a bit in changing the words of existing poems or even better create your own. You can use this as an activity in your class prior to the graduation. It will be fun for the kids and will also let the creative juices flow.
Preschool graduation poems and songs goes hand in hand. Let us help you choose the rightPreschool Graduation Song for this special day!
---