Not all preschool bible lessons keep preschoolers interested. We know because every Tuesday our groups of moms get together with our preschoolers to do a bible lesson with them and to praise the Lord and minister to each other. The mom's used different approaches and we can clearly see if they are bored, listening or interested. It is challenging to teach the truth of God's Word but in the same breath, it is fun and rewarding.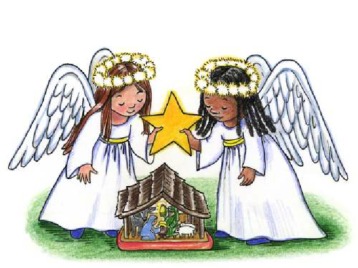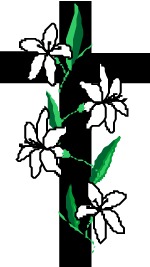 We need to understand that our children are very curious.
Some of them have an over active imagination - like my son. The other one is just plainly full of energy. You need to take this in consideration when choosing some of the free preschool bible lessons that is available online.
My first mission for bible lessons is to ensure that they get to know Jesus Christ. If this is your mission too then try narrow-down your searches to preschool bible lessons that is about Jesus. If you do not narrow it down then you will be flooded with many, many lessons. This is a good thing, but you need to use your time wisely. It is easy to get lost in the information highway.
A nice way in reading a bible lesson (before the crafty part) is to let your children do something that they love while they listen. They can play with blocks, colour in or anything they enjoy. The stories must then be told in such a manner that it is exciting for them. Use your voice, do actions and involve them all the time. You can even dress them up as some of the characters or you can pretend to be a caracter when you enter the room. This is such a lovely way to start. Just imagine yourself in a pair of wings and a white cloth around you. They will stare at you and have your attention.
Again, do not make it difficult for them. Rather stimulate them to love the Bible.Embrace more difficult lessons when they are older. You need to create that connection between them and Jesus. HE will then do the rest. Our free preschool bible lessons are easy, simple and quick to complete. You do not want to keep them busy for hours. They can't concentrate that long.
We only have a few preschool bible lessons currently available. We will be adding to our collection on a monthly basis. The only way for you to keep getting all our new goodies on our site is to subsribe to our monthly preschool magazine. It is free and will be loaded with activities, recipes, ideas, free preschool printables, crafts, games and lots more for the kids to do.
Preschool Bible Lessons
(You will need a PDF reader to view and print the lesson plans. If you do not have one you can download it for free.)
Click on each of lessons below for a printable Bible lesson ready for you to use.
Other Preschool Bible Lesson Resources
Take a look at our Preschool Bible Stories for more inspiration.
With all our research we've come across a few sites that just really stands out.
Kidscorneris the Englishlanguage children's media ministry of the The Back to God Hour. Geared for children age 6-12, the weekly half-hour radio program and web site teach in a contemporary way, the wisdom and the truth of God to the issues and challenges that affect a child's life. Through audio dramaand web resources, children are not only entertained, but are helped to develop an interest in the Bible and in becoming followers of Jesus.
"Lizard-like"character Liz and his friends share adventures and sometimes make bad decisions. But they are guided to Biblical principles by their parents and their favorite neighbors Grandpa Anole and Granny Gecko. These stories entertain and help children develop an interest in the Bible and in becoming followers of Jesus.
Bigidea fun is a fun, safe place for kids to interact with all the Big Idea characters they love. And it's a place where they can learn about the new stuff we're working on without being bombarded by high-pressure marketing messages. (And in a world where kids have become a highly sought after demographic, we think that's pretty important!)
It is also a place where you and your kids can play together. You'll find games on the site that even the littlest mouse clicker can play, plus some more elaborate games that your older kids will love.
Preschool bible lessons are available everywhere. You can also get great stuff at your church. I'm sure they will be happy to provide you with some books you canborrow. You can also make up your own lessons plans. Look for preschool activities, preschool crafts, free preschool printables and preschool booksthat can help you with creating your own lessons.
---